2018 ranks as fourth warmest year for globe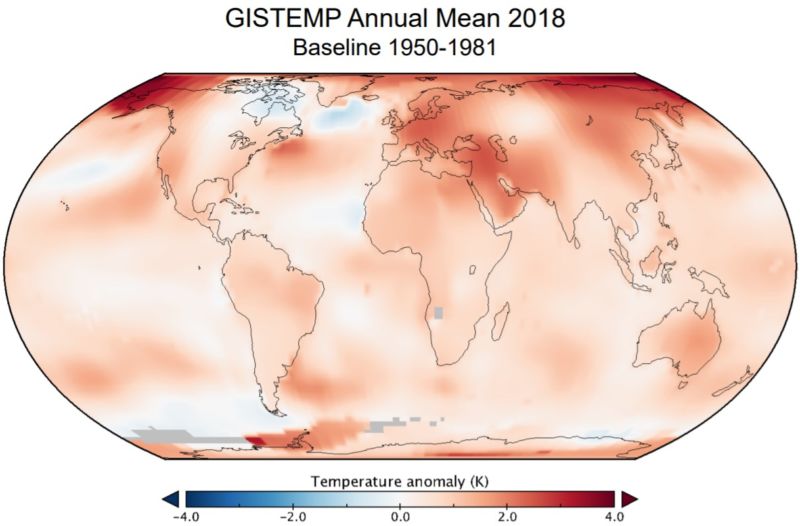 Enlarge / NASA's 2018
temperatures compared to the 1951-1980 average. (Numbers shown in K
are identical to degrees Celsius.) (credit: NASA)
It's that time of year again… or at least it was. NASA and
NOAA normally release the final global temperature data for the
previous year around January 18, but the government shutdown
delayed that release. It finally happened on Wednesday, with both
agencies finding that 2018 ranks at number four on the
ever-changing list of the warmest years on record.
That matches the ranking from the independent Berkeley Earth
dataset, which they released on
January 24 by digging through non-US datasets during the
shutdown.
So why 4th place? Last year settles in just behind 2016, 2017,
and 2015 as part of a continuing and human-caused global warming
trend towards record temperatures—that's the reason the top years
are all quite recent. Whether a year wiggles into 5th or
1st depends primarily on short-term natural variability that's
layered on top of the human-driven trend.
Source: FS – All – Science – News
2018 ranks as fourth warmest year for globe