After illegally pushing OxyContin, super-rich family set up 2nd opioid company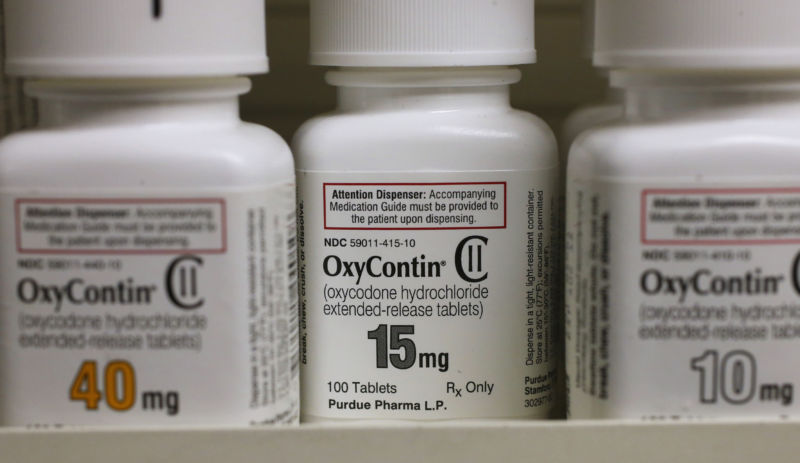 Enlarge / Bottles of Purdue Pharma L.P. OxyContin medication sit on a pharmacy shelf in Provo, Utah, US, on Wednesday, Aug. 31, 2016. (credit: GettyBloomberg)
The Sackler family—the ultra-wealthy family that made billions from illegally marketed opioids and is largely blamed for sparking and fueling the devastating, $504 billion-per-year epidemic of opioid addiction—has been making even more money off the country's drug crisis than previously thought, according to a series of reports by the Financial Times.
The Sacklers own the infamous drug company Purdue Pharma, which in 2007 pleaded guilty to federal criminal charges for misleading doctors, regulators, and patients about the addictiveness of its branded oxycodone opioid drug, OxyContin. Yet the guilty plea seemed to do little to reform the company's ethics or curb sales, according to a new report in the FT. Purdue continued to recklessly push the drugs on doctors, insiders told the outlet, and in 2010, it was raking in more than $3 billion in OxyContin sales.
In 2016, Forbes estimated the Sackler family's collective wealth at $13 billion.
Source: FS – All – Science – News
After illegally pushing OxyContin, super-rich family set up 2nd opioid company