After puking blood and sparking global freakout, man tests negative for Ebola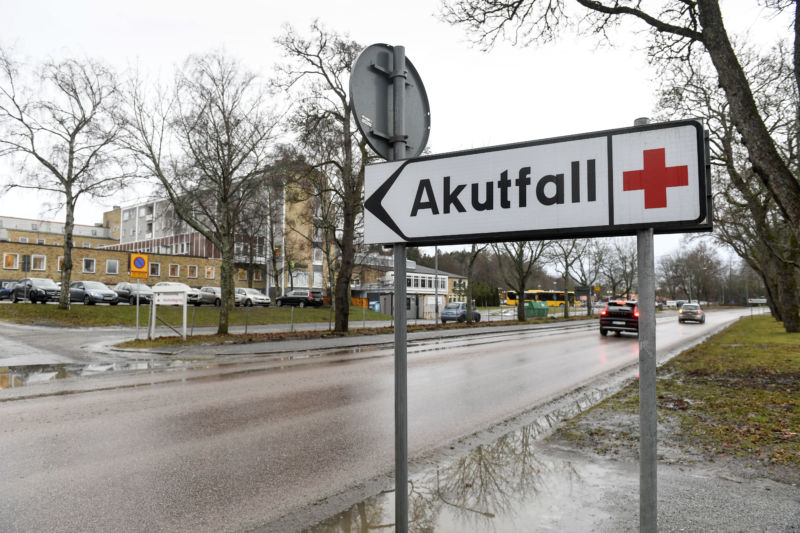 Enlarge / The hospital in
Enköping, Sweden, is pictured on January 4, 2019, as it has
received a case of suspected Ebola, according to health care
officials. The patient was first admitted to hospital in Enköping
after being treated now in Uppsala University Hospital. The
emergency room in Enköping was closed, and staff who came in
contact with the patient were being cared for, a statement said.
(credit:
GettyFREDRIK SANDBERG)
Medical tests have cleared a man initially suspected of being
infected with Ebola in Sweden.
The man, who had recently traveled to Central Africa, made
global headlines Friday and sent Swedish authorities into high
alert after arriving at a local emergency department that morning
with symptoms of viral hemorrhagic fever, including vomiting
blood.
That emergency department—at a hospital in Enköping, which is
about 80km northwest of Stockholm—was promptly shuttered, and the
hospital began crisis responses. Authorities transferred the man to
Uppsala University Hospital, where doctors treated him in isolation
in the hospital's infection unit.
Source: FS – All – Science – News
After puking blood and sparking global freakout, man tests negative for Ebola