Alabama lawmaker seems desperate to keep rocket tech in his home state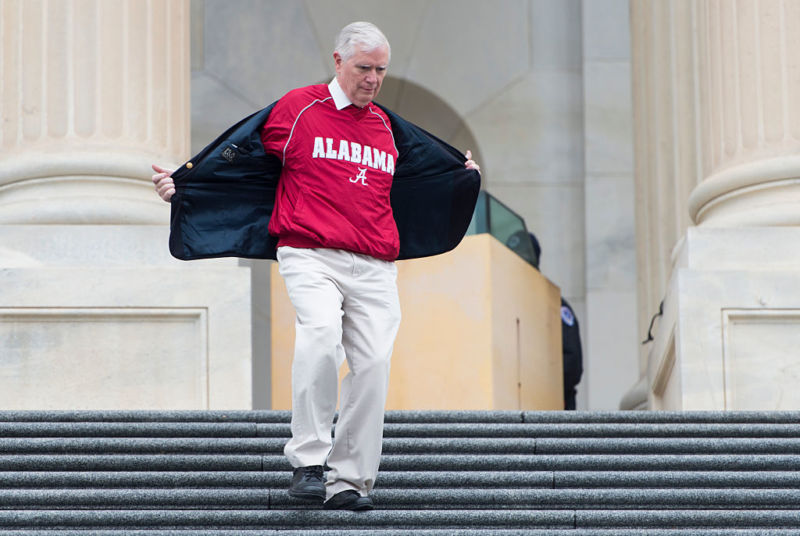 Enlarge / Rep. Mo Brooks, R-Ala., descends the House steps in 2016. (credit: Bill Clark/CQ Roll Call)
Marshall Space Flight Center has a long and storied history when it comes to rocket design and production. It was there that Wernher von Braun and his German compatriots helped NASA design the Saturn line of rockets that took humans into deep space and land on the Moon. There, too, key components of the space shuttle's rockets were designed.
Now, however, US rockets and engines are much more commonly developed outside of northern Alabama, where the NASA center is located in Huntsville. SpaceX has designed and built its Merlin rocket engines in California, and it is doing the same thing with its more powerful Raptor engines. Blue Origin has designed four engines in the state of Washington. Both companies have tested their rocket engines in Texas.
Smaller firms, too, such as Virgin Orbit, Vector, Rocket Lab, Relativity Space, Firefly, and a host of other firms have developed innovative new rocket engines and boosters outside the walls of the Marshall Space Flight Center. Certainly, these companies have at time drawn on the NASA center for its expertise, but these efforts have largely been privately financed and independently led.
Source: FS – All – Science – News
Alabama lawmaker seems desperate to keep rocket tech in his home state