All hail Luna 3, rightful king of 1950s space missions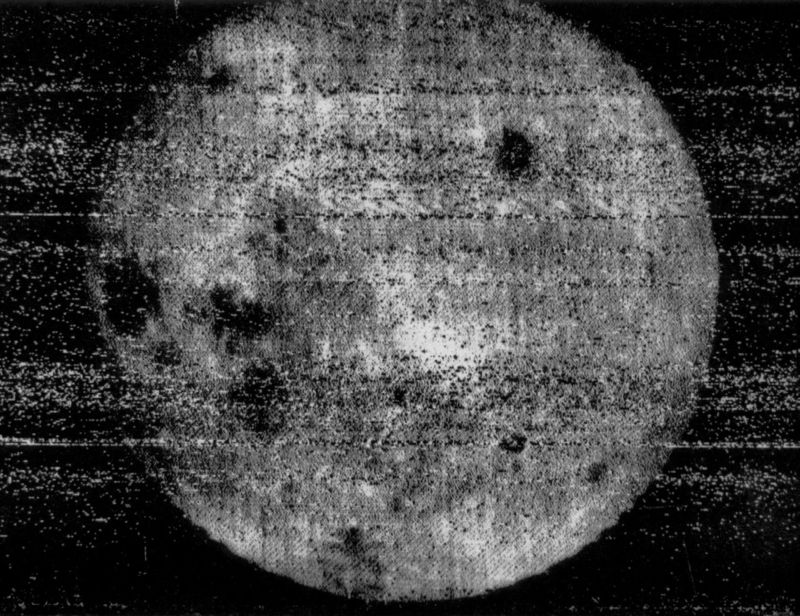 Enlarge / The first image
returned by Luna 3 to Earth. (credit: Wikimedia)
To the extent that most people think about spaceflight before
NASA's Apollo program, they probably remember the flights of Yuri
Gagarin or Alan Shepard, or perhaps the launch of Sputnik on this
date in 1957. But between Sputnik and the first human launches,
the Soviet Union flew a lunar exploration program that was
remarkable for its time.
In 1959, the Soviet Luna program launched three missions that,
to one degree or another, were successful. Luna 1 became the first
spacecraft to enter a heliocentric orbit, Luna 2 struck the Moon,
and Luna 3—quite incredibly, for the time—captured photos of
the far side of the Moon and returned them to Earth. This final
mission, Luna 3, launched sixty years ago today on a converted
intercontinental ballistic missile from the Baikonur
Cosmodrome.
To understand the magnitude of this success, recall that most
satellites launched during this era failed to reach orbit
successfully. At the time, the United States had only launched
about half a dozen satellites into orbit around the Earth, and most
of these weighed between 10 and 20kg. By October, 1959, the United
States had attempted to launch four spacecraft toward the Moon.
Three had not come close. One, Juno II, passed within 60,000km of
the Moon in 1958.
Source: FS – All – Science – News
All hail Luna 3, rightful king of 1950s space missions