Alleged lap-dancing opioid maker may stiff feds on $225M payout with bankruptcy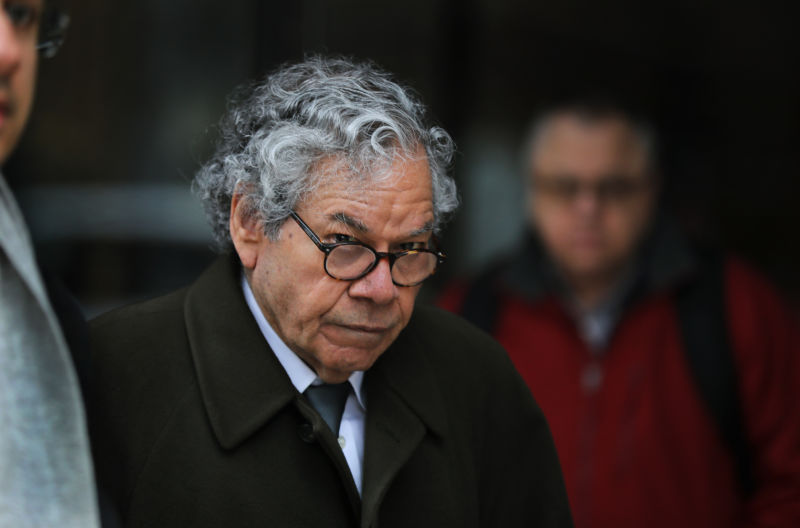 Enlarge / Insys
Therapeutics founder John N. Kapoor leaves federal court in Boston
on March 13, 2019. (credit:
GettyBoston Globe)
Opioid manufacturer Insys Therapeutics filed for Chapter 11
bankruptcy protections Monday, just days after pleading guilty to
federal fraud charges and agreeing to pay
$225 million to settle civil and criminal cases alleging it
used kickbacks, bribes, and even
a lap dance to sell its extremely potent painkiller.
Insys may be the first major opioid maker to go down in a deluge
of lawsuits over
the opioid epidemic—it faces more than 1,000 lawsuits from
municipal governments. But the bankruptcy throws into question just
how much the company will actually pay the federal government from
the $225 million deal it made on June 5. Bankruptcy documents show
that, as of March 31, Insys had just $175.1 million in assets and
$262.5 million already in debt.
In
an email to NPR, Insys CEO Andrew G. Long defended the
bankruptcy decision, saying: "After conducting a thorough review of
available strategic alternatives, we determined that a
court-supervised sale process is the best course of action to
maximize the value of our assets and address our legacy legal
challenges in a fair and transparent manner."
Source: FS – All – Science – News
Alleged lap-dancing opioid maker may stiff feds on 5M payout with bankruptcy