Amid questions about leadership, NASA is "close" to making a key hire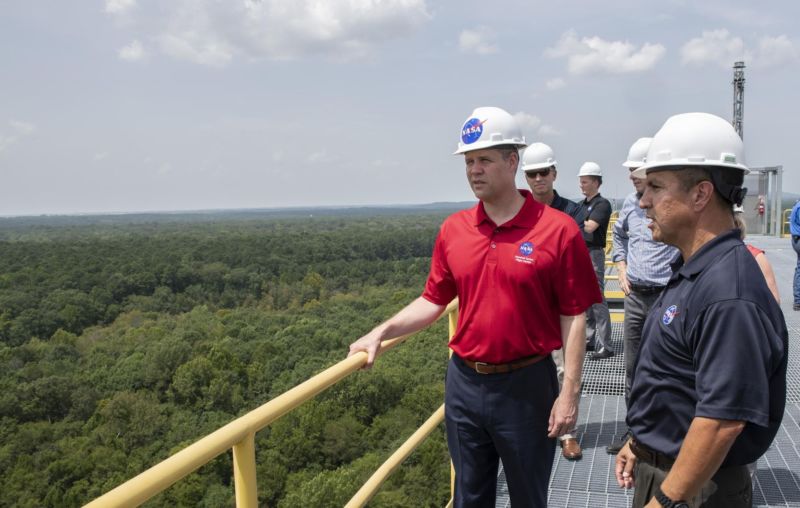 Enlarge / NASA chief Jim
Bridenstine has been looking for a new Associate Administrator for
human spaceflight. (credit: NASA)
Nearly two months have now passed since NASA Administrator Jim
Bridenstine essentially fired Bill Gerstenmaier, the agency's chief
of human spaceflight. Since then, Bridenstine has been winnowing a
field of potential candidates for
this critical position at NASA—a position which has
oversight of all human spaceflight activities, including the space
station, commercial crew, and Artemis lunar programs.
The Aerospace Safety
Advisory Panel on Friday urged Bridenstine to move quickly on
finding a qualified replacement for the highly respected
Gerstenmaier.
"It is important to recognize the sense of uncertainty that
accompanies a vacuum in a key leadership position, and address the
need for stable and credible direction for the future," said panel
chair Patricia Sanders during a meeting at NASA's Johnson Space
Center in Houston. "NASA personnel are continuing to move forward
and progress on the programs of record. It's in their DNA. But
having positive confirmation of the specific direction from a
permanent leader is imperative. And a sense of uncertainty should
not be allowed to linger during this critical time."
Source: FS – All – Science – News
Amid questions about leadership, NASA is "close" to making a key hire