Ancient Egyptians had been making mummies longer than anyone thought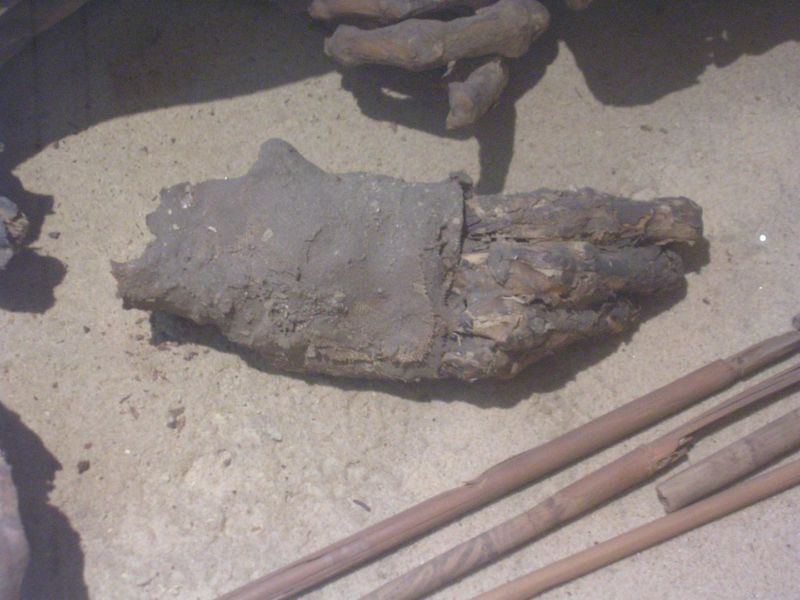 Enlarge (credit: Dr. Stephen Buckley, University of York)
Ancient Egyptians started embalming their dead about 1,500 years earlier than archaeologists previously realized, according to chemical analysis of the funerary wrappings of a young man who died in Upper Egypt around 3600 BCE. University of York archaeologist Stephen Buckley and his colleagues identified embalming compounds in organic residues from the mummy's linen wrappings. They also examined the microscopic structure of the wrappings' fibers and radiocarbon dated the mummy to between 3700 and 3500 BCE.
That's about 500 years before Egypt was even a unified country. It took until 3100 BCE for an Upper (southern) Egyptian ruler named Narmer to conquer Lower (northern) Egypt, merging the two into a single kingdom.
Egyptian embalming is thought to have gotten its start in that predynastic period, or even earlier, when people noticed that the arid heat of the sand tended to dry and preserve bodies buried in the desert. Eventually, the idea of preserving the body after death worked its way into Egyptian religious beliefs. When people began to bury the dead in rock tombs, away from the desiccating sand, they used chemicals like natron salt and plant-based resins for embalming.
Source: FS – All – Science – News
Ancient Egyptians had been making mummies longer than anyone thought