Ars on your lunch break: The ins and outs of genomics with George Church, part 2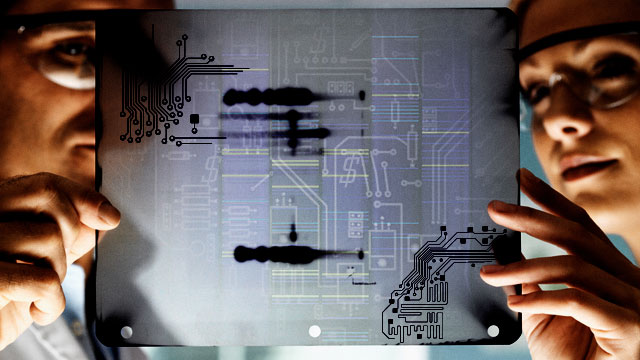 Artist's impression of scientists doing science.
Today we're presenting the second installment of my wide-ranging interview with George Church, whose Harvard lab is one of the most celebrated fonts of innovation in the world of life science. Part one ran yesterday—and if you missed it, or would like to get the background on this experimental melding of Ars Technica's written pages and a long-form podcast series, click right here.
We begin today's installment with a discussion of the strengths and shortcomings of the CRISPR gene-editing technique, which George co-invented. Though CRISPR is a great improvement on the nine techniques that preceded it, it isn't the be-all, and will surely be displaced by more powerful approaches in the future. George discusses this, as well a wishlist of improvements that he hopes its successors will bring.
Next we discuss xenotransplantation—an incredibly cool word, which denotes the transfer of animal organs into humans. A billion-dollar push to make pig organs safe for human patients failed in the 1990s. George's team recently cracked the underlying problems using CRISPR. As a result, it seems that the organ shortage which has bedeviled humanity since the first transplants were made might soon be over. Yes, really!
Source: FS – All – Science – News
Ars on your lunch break: The ins and outs of genomics with George Church, part 2