Ars on your lunch break, week 3: Mary Lou Jepsen and peering into the brain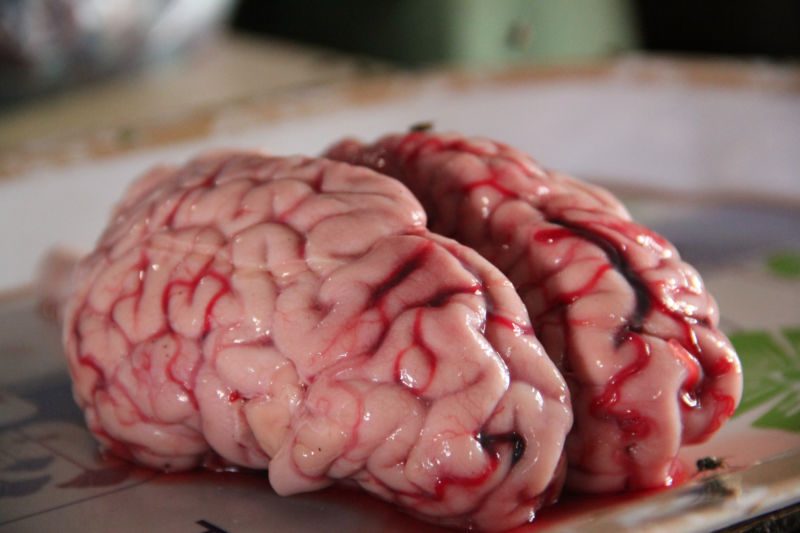 Enlarge / This is your brain. Well, not your brain. Presumably your brain isn't being photographed at this moment. (credit: Adeel Anwar / Flickr)
This week we're serializing a third episode from the After On podcast here on Ars. The series is built around deep-dive interviews with world-class thinkers, founders, and scientists, and tends to be very tech- and science-heavy. You can access the excerpts on Ars via an embedded audio player, or by reading accompanying transcripts (both of which are below).
This week my guest is a holographer, a one-time academic, a former CTO of Oculus, and a present-day entrepreneur named Mary Lou Jepsen. Mary Lou's latest startup is called Openwater. It's doing some incredibly ambitious things in the field of medical technology—and it could one day do even more ambitious things in the realm of telepathy (and yes, you read that correctly). I first posted the full episode to my podcast's feed on February 20th, and we'll run it in two installments here on Ars.
We open today's installment discussing the roots of Mary Lou's new company. Like so many things, it all started with holography and a brain tumor. The former was Mary Lou's academic focus in college, and the latter almost killed her (and I'm pretty sure I didn't get that backward). This gave her a profound and personal appreciation for both the importance, and the overwhelming expense of medical imaging.
Source: FS – All – Science – News
Ars on your lunch break, week 3: Mary Lou Jepsen and peering into the brain