Big Pharma's image sinks to new low amid opioid crisis, high drug prices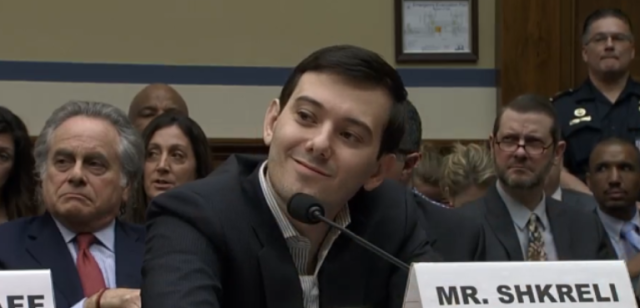 Martin Shkreli, former CEO of Turing, mocks his way through a
congressional hearing on drug pricing and later called lawmakers
imbeciles. (credit:
CPSAN)
The pharmaceutical industry has outdone itself.
It is now the most widely hated industry in the US, unseating
the federal government as the lowest of the low,
according to a new Gallup poll.
In the August 2019 poll, Americans were more than twice as
likely to have a negative view of pharmaceutical companies than to
have a positive view of them—that is, 58% held negative views
while 27% held positive views, yielding a net-positive score of -31
points in the poll.
Source: FS – All – Science – News
Big Pharma's image sinks to new low amid opioid crisis, high drug prices