Chinese firm will build battery factory in Germany to supply BMW, Volkswagen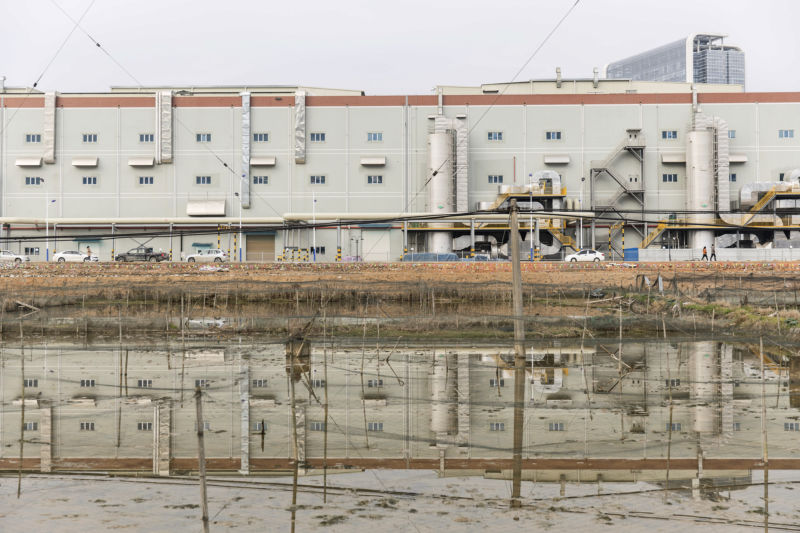 Enlarge / The Contemporary Amperex Technology Ltd. (CATL) headquarters and manufacturing complex is reflected in a mudflat in Ningde, Fujian Province, China, in January 2018. CATL already sells the most batteries to the biggest electric-vehicle makers in the biggest EV market: China. (credit: Qilai Shen/Bloomberg via Getty Images)
A Chinese battery company called Contemporary Amperex Technology Ltd (CATL) has chosen a site in eastern Germany to build a battery-cell factory that will help supply the country's major automakers as they shift to building more and more electric vehicles.
Volkswagen Group, BMW, and Daimler have all set targets to make and sell more electric vehicles in the coming years, but making the economics work out on battery supply has often proven elusive.
According to Agence France Presse (AFP), German Chancellor Angela Merkel will meet with Chinese Prime Minister Li Keqiang today in Berlin. Reuters notes that the Chinese prime minister will participate in a signing ceremony related to the decision to build a CATL factory in Erfurt, a city in the German province of Thuringia.
Source: FS – All – Science – News
Chinese firm will build battery factory in Germany to supply BMW, Volkswagen