Don't try to rejuvenate your vagina, FDA warns after scolding companies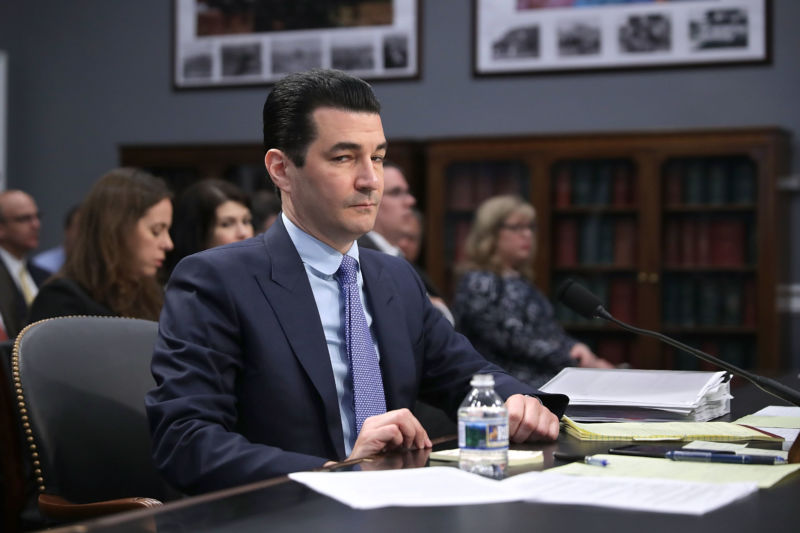 Enlarge / Food and Drug Administration Commissioner Scott Gottleib is not amused. (credit: GettyChip Somodevilla )
The Food and Drug Administration is cracking down on companies "deceptively" marketing unproven "vaginal rejuvenation" devices and treatments that have been reported to cause serious burns, scars, and chronic pain, the agency announced on Monday, July 30.
In addition to warning consumers, the FDA revealed that it has taken action, sending warning letters to seven companies marketing "energy-based" devices that are being used outside of their cleared or approved intended uses. Some of the devices, which are commonly radiofrequency- or laser-based, have legit uses such as removing warts or pre-cancerous vaginal or cervical tissue.
But, the agency notes, there's no proof that these devices are effective for any of the "rejuvenating" procedures companies claim and some celebrities promote. These include empowering-sounding treatments that claim to tighten tissue, relieve pain, and boost ****** pleasure. More specifically, the companies collectively claim that the devices are able to treat vaginal "laxity," pain during urination or intercourse, decreased ****** sensation, and vaginal dryness, itching, or atrophy. Some of these issues are symptoms related to menopause, urinary incontinence, or ****** function issues.
Source: FS – All – Science – News
Don't try to rejuvenate your vagina, FDA warns after scolding companies