Einstein's equivalence principle updated with a dash of quantum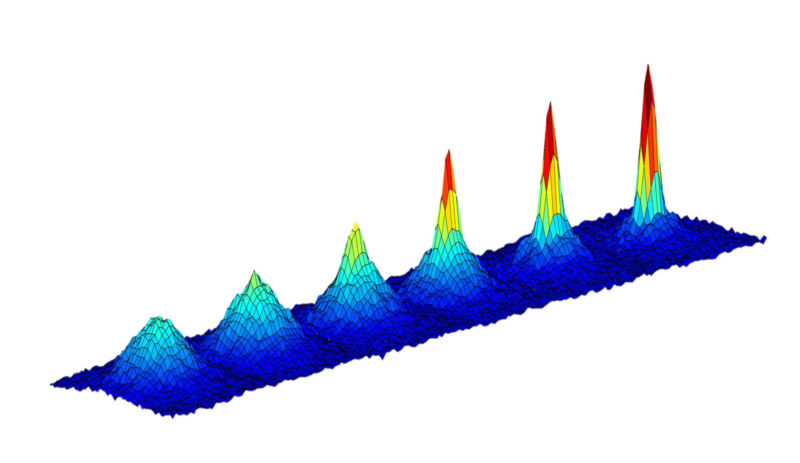 Enlarge / From left to right, a time lapse of a Bose-Einstein condensate forming. (credit: NASA/JPL)
At the heart of Einstein's theory of gravity (general relativity) is the equivalence principle. The equivalence principle says that there is no difference between being stationary and subject to gravity tugging you versus accelerating in a vehicle that's free of gravitational pull. 
In practice, this means that there is no difference between inertial mass (the mass a rocket works on) and gravitational mass (the mass the Earth tugs on). This equivalence has been measured time and time again with no violation ever found. But, these tests assumed that quantum mechanics didn't change the equivalent principle: that assumption is partially wrong.
Some quantum in your equivalence
In relativity, mass and energy are two sides of the same coin. For very small objects, we need to think about that in terms of quantum mechanics, where a particle can be in a superposition of energy states. A particle in a superposition of energy states has two energies at the same time until it is measured, whereupon it has a single fixed energy. An object in a superposition of energetic states can have a superposition of inertial masses. But does it have the same superposition of gravitational masses? 
Source: FS – All – Science – News
Einstein's equivalence principle updated with a dash of quantum