Electric scooter users aren't wearing helmets—the head injury rate proves it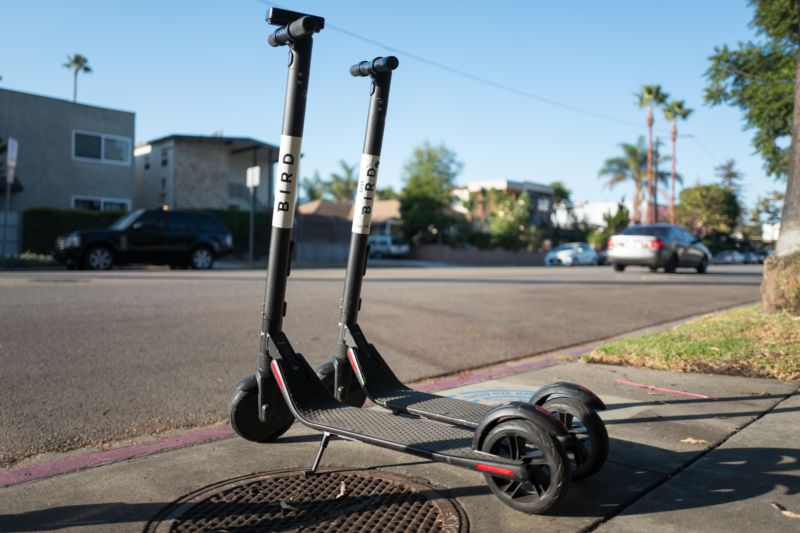 Enlarge / Bird's electric
scooters parked along a street in the Marina Del Rey neighborhood
of Los Angeles, California, October 21, 2018. (credit:
GettySmith Collection)
Forty-percent of the injuries linked to electric scooter use
involve knocks to the noggin while nearly 95 percent of riders
don't wear helmets, according to a first-of-its kind study
published Friday, January 25.
As electric scooters and bike shares zoom into cities across the
country, health experts are chasing after the potential public
health and safety issues circling the micromobility market. The new
study, published in JAMA Network Open, is the first to try to track
the pattern of injuries linked to electric scooters.
"[M]any thousands of riders are now using standing electric
scooters daily on US streets shared with millions of pedestrians
and drivers," the authors—a group of researchers at University
of California, Los Angeles—write. They also note that the new
transport trend is only expected to speed up, with dockless
electric scooter service Lime valued at $1.1 billion and its rival
Bird valued at more than $2 billion. "Therefore, understanding
the impact of rising scooter use on public health is more important
than ever," the researchers conclude.
Source: FS – All – Science – News
Electric scooter users aren't wearing helmets—the head injury rate proves it