European offshore wind giant buys US' most successful offshore wind company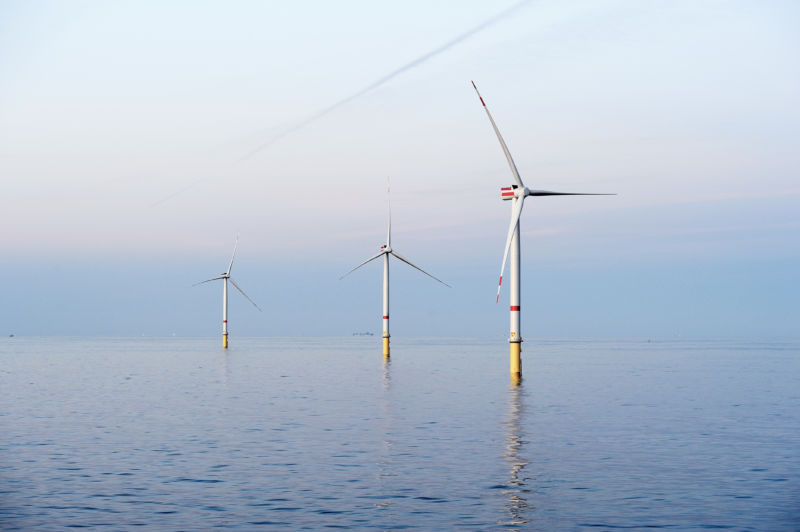 Enlarge / Gode wind farm off the coast of Germany. (credit: Ørsted)
One of the biggest offshore wind developers in Europe, a Danish company called Ørsted, purchased US offshore wind developer Deepwater Wind on Monday. The move suggests confidence in an expanding US offshore wind industry.
There are more than 15 gigawatts (GW) of offshore wind in Europe, with more capacity being added every year.
But in the US, only one commercial offshore wind installation currently generates power: Deepwater Wind's 30 megawatts (MW) pilot project off Block Island, Rhode Island. Still, the Atlantic Coast is seen as fertile ground for an expanding offshore wind industry, as the coastal area is near huge population centers with strong, reliable ocean breezes.
Consequently, contracts for bigger offshore wind installations off Massachusetts and New York have been signed in the previous year. But Ørsted had trouble landing some of these bigger contracts, according to The Wall Street Journal. Despite the Danish company's experience, Deepwater Wind had more success wooing local governments and US-based utilities. With Ørsted's purchase of Deepwater Wind, the European engineering firm hopes to take advantage of Deepwater's ability to close US deals. The US company has a project off the coast of Long Island and a second project off the coast of Rhode Island in development.
Source: FS – All – Science – News
European offshore wind giant buys US' most successful offshore wind company