Find shows 4,000-year-old trade routes stretched from Carolinas to Great Lakes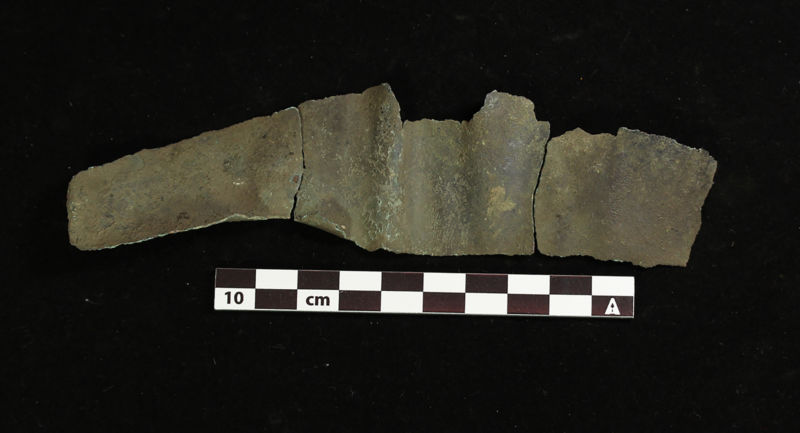 Enlarge / This copper band was interred with the cremated remains of at least seven people. (credit: American Museum of Natural History)
Cremated remains and a broken copper band in a 4,000-year-old settlement on a barrier island off the coast of Georgia suggest that trade networks in ancient North America linked people from the Great Lakes to the southeastern coast. And it wasn't just about exchanging goods; the far-flung connections created shared culture.
Widespread trade networks once linked communities in northeastern US with those around the Great Lakes and the Ohio River Valley and extended south to the Tennessee River Valley. Around 5,000 years ago, hunter-gatherer societies in eastern North America started to become more settled, and their populations started to grow. As these communities grew, they also developed long-distance social and economic connections with other communities.
In the archaeological record, we can only really see evidence for the exchange of goods, especially shells, beads, raw stone for working into tools, and copper. But those are probably just the tangible pieces of a more complex set of relationships that may have included political marriages to cement alliances and large ritual gatherings to bring people together and demonstrate wealth, power, and status.
Source: FS – All – Science – News
Find shows 4,000-year-old trade routes stretched from Carolinas to Great Lakes