Give us this day our daily bread… wheat genome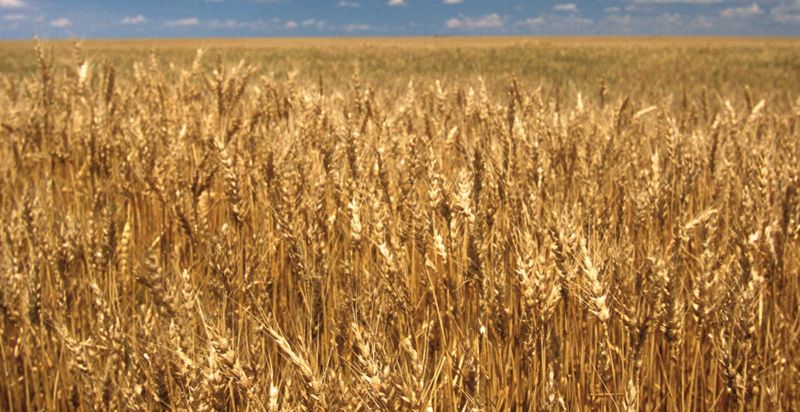 Enlarge (credit: State Historical Society of North Dakota)
Bread, like wine, is pivotal in Judeo-Christian rituals. Both products exemplify the use of human ingenuity to re-create what nature provides, and the fermentation they both require must have seemed nothing less than magical to ancient minds. When toasted, rubbed with garlic and tomato, doused with olive oil and sprinkled with salt like the Catalans do, there are few things more delicious.
Wheat is the most widely cultivated crop on the planet, accounting for about a fifth of all calories consumed by humans and more protein than any other food source. Although we have relied on bread wheat so heavily and for so long (14,000 years-ish), an understanding of its genetics has been a challenge. Is genome has been hard to solve because it is ridiculously complex. It is huge, about five times larger than ours. It is hexaploid, meaning it has six copies of each of its chromosomes. More than 85 percent of the genetic sequences among these three sets of chromosome pairs are repetitive DNA, and they are quite similar to each other, making it difficult to tease out which sequences reside where.
The genomes of rice and corn—two other staple grain crops—were solved in 2002 and 2009, respectively. In 2005, the International Wheat Genome Sequencing Consortium determined to get a reference genome of the bread wheat cultivar Chinese Spring. Thirteen years later, the consoritum has finally succeeded.
Source: FS – All – Science – News
Give us this day our daily bread… wheat genome