How much will the Moon plan cost? We should know in two weeks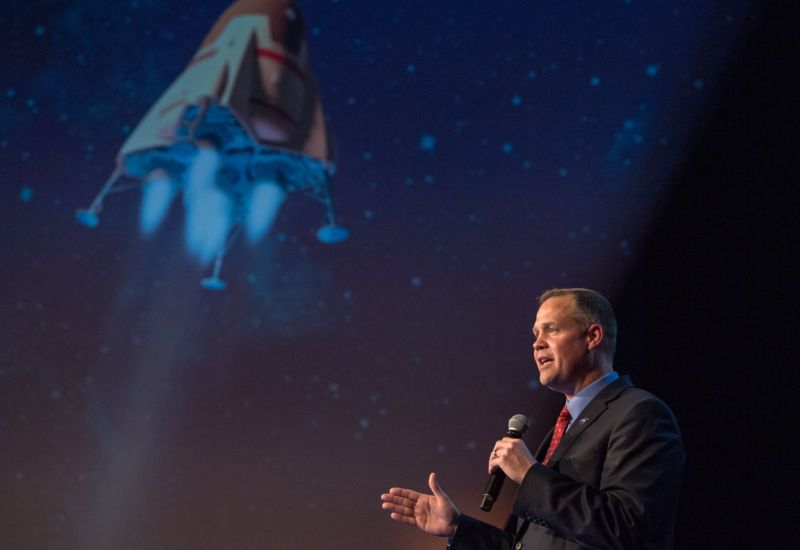 Enlarge / NASA
Administrator Jim Bridenstine gives keynote remarks at the Space
Symposium on April 9, 2019. (credit: NASA)
A little more than three weeks have passed since Vice President
Mike Pence
tasked NASA administrator Jim Bridenstine with returning humans
to the Moon by 2024. Since then, the Oklahoman has been hotfooting
around the country to build support—testifying before Congress,
huddling with White House budget officials, speaking at major space
conferences, and, this past weekend, visiting his alma mater, Rice
University.
During the visit to Houston Saturday, Ars met with Bridenstine
to talk about these efforts. We discussed his biggest concern at
present, which is building political momentum to fund the plan.
This involves developing an amendment to President Trump's Budget
Request for fiscal year 2020, that will seek additional funding for
the accelerated Moon program. Realistically, Bridenstine said, this
amendment will be ready "by the end of the month."
This is a critical document, as the White House will
only really have one chance to get this request right if NASA
is to have a realistic chance of making the 2024 goal. To begin
funding lunar lander development, design new spacesuits, and make
related plans, this new funding must arrive at the start of the
fiscal year on October 1, and Bridenstine realizes this will only
happen with a broad political consensus.
Source: FS – All – Science – News
How much will the Moon plan cost? We should know in two weeks