NASA commercial crew analysis finds Boeing slightly ahead of SpaceX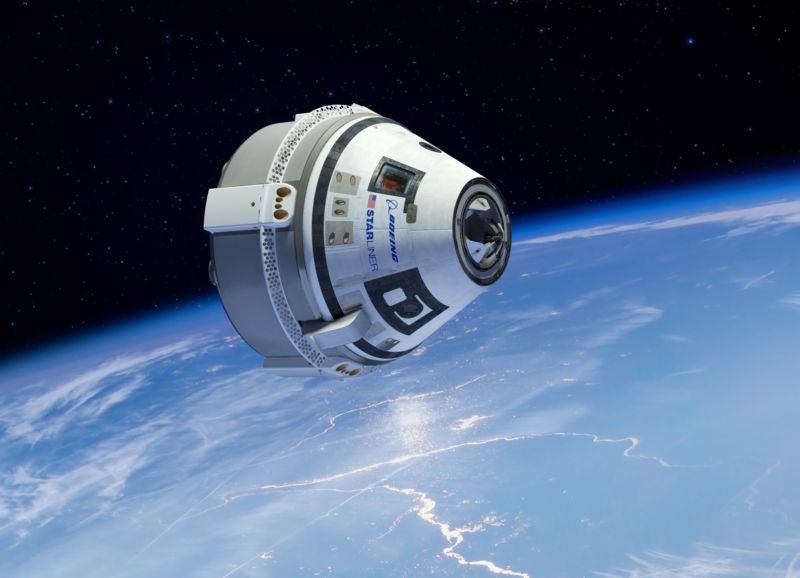 Enlarge / An artist's view of the Starliner spacecraft en route to the International Space Station. (credit: Boeing)
One of the biggest rivalries in the modern aerospace industry is between Boeing and SpaceX. Despite their radically different cultures, the aerospace giant and the smaller upstart compete for many different kinds of contracts, and perhaps nowhere has the competition been more keen than for NASA funds.
In 2014, both Boeing and SpaceX received multibillion awards (Boeing asked for, and got, 50 percent more funding for the same task) to finalize development of spacecraft to carry astronauts to the International Space Station as part of the commercial crew program. Since then, both companies have been locked in a race to the launchpad, not just to free NASA from its reliance on Russia to reach space but also for the considerable esteem that will accompany becoming the first private company in the world to fly humans into orbit.
A narrow margin
Although both Boeing and SpaceX have established various launch dates—first in 2017, and now slipped to 2018 and 2019—NASA hasn't publicly tipped its hand on which company is actually ahead in the race. Now, however, a new report from the US Government Accountability Office has provided a window into NASA's internal thinking on commercial crew launch dates.
Source: FS – All – Science – News
NASA commercial crew analysis finds Boeing slightly ahead of SpaceX