NASA's new budget raises questions about the future of its SLS rocket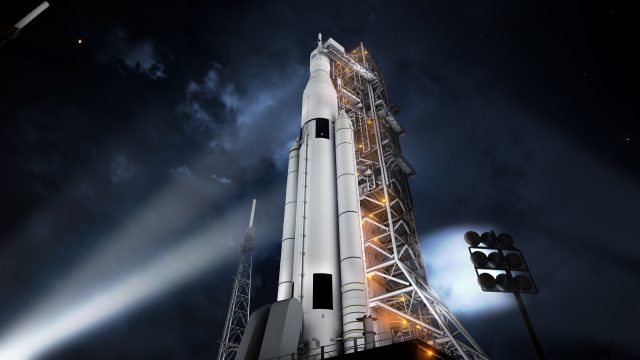 An artist's impression of the Space Launch System on the launch
pad in Florida. (credit: NASA)
With a Republican White House and a Democratic House of
Representatives, it almost goes without saying that the President's
fiscal year 2020 budget request won't get very far within Congress.
Yet within NASA's budget, there are intriguing hints about the
increasingly commercial nature of lunar exploration.
Two sources familiar with the thinking of Vice President Mike
Pence, who leads U.S. space policy, have said he is frustrated at
the slow pace of the nation's efforts to send humans to the Moon.
In particular, he is growing tired of delays with NASA's Space
Launch System rocket, which originally was due to launch in 2017,
and is now
likely delayed until 2021 at the earliest.
Notably, President Donald Trump's budget request calls for a 17
percent reduction in the budget for NASA's Space Launch System
rocket, once viewed as the backbone of the space agency's efforts
to explore deep space. The
president's budget request chips away at the supremacy of the
SLS booster in three important ways.
Source: FS – All – Science – News
NASA's new budget raises questions about the future of its SLS rocket