Network of fortified towns indicates Amazon was once heavily populated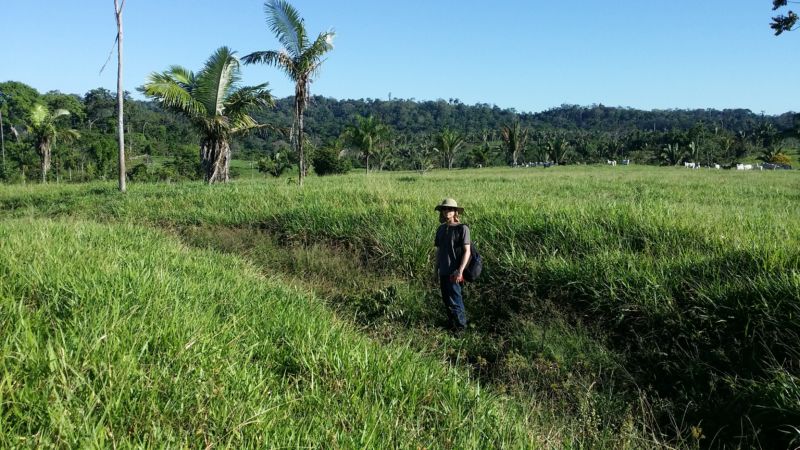 Enlarge (credit: Jose Iriarte)
A team lead by University of Exeter archaeologists Jonas Gregorio de Souza and José Iriarte used free satellite images on Google Earth and Zoom Earth to survey 54,000 square km of remote forest in the upper basin of the Tapajós River in Brazil. In cleared spaces where they could get a clear view of the ground, the satellites revealed a surprising number of ditches and earthen walls that once surrounded indigenous villages and urban centers prior to the arrival of Europeans: 104 earthwork structures at 81 sites.
The discovery of so many new sites in a previously un-surveyed area may mean that earth-building cultures were much more extensive and much more densely populated than archaeologists suspected.
Fortified towns left abandoned
Today we think of the Amazon as a pristine rainforest, sparsely populated by indigenous communities. But in records from the 1500s, Spanish colonizers describe a densely populated region, crisscrossed by canals and sunken roads and dotted with bustling, fortified towns. Unfortunately, fortification couldn't protect the towns' inhabitants against European diseases, which devastated South American indigenous populations and left the fortified villages abandoned.
Source: FS – All – Science – News
Network of fortified towns indicates Amazon was once heavily populated