Our human reference genome is missing a lot of material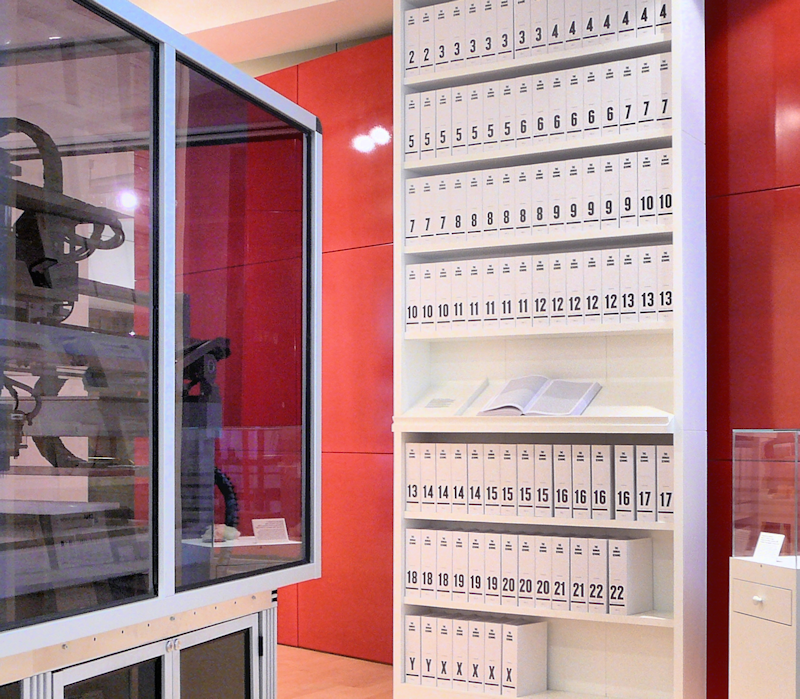 Enlarge / The first printout
of the human genome to be presented as a series of books, displayed
in the 'Medicine Now' room at the Wellcome Collection, London.
(credit:
Russ London at English Wikipedia)
The human genome sequence, first published in 2001, has some
important information missing. The latest version of it, called
GRCh38, has a monstrous 3.1 gigabases of information—but that's
still not enough. A letter published in Nature Genetics this week
finds that the reference genome is missing a colossal 10 percent of
the genetic information found in the genomes of hundreds of people
with African ancestry—information that also appears in other
human populations.
Get the reference
The "human genome" is in fact assembled from the genomes of just
a handful of people, with the majority of GRCh38 coming from just
one person. It's not a snapshot of what's in human DNA so much as a
kind of template and roadmap, giving a sense of what's in there and
allowing comparisons between individuals and the "reference
genome."
We've known this is a limitation and have been making constant
additions to the reference genome, which has improved its ability
to represent the huge range of variation that's present in modern
humans. But because its source is so limited, write the authors of
this week's letter, so is its usefulness: "In recent years, a
growing number of researchers have emphasized the importance of
capturing and representing sequencing data from diverse
populations."
Source: FS – All – Science – News
Our human reference genome is missing a lot of material