Perry seems in favor of emergency order to bail out coal, nuclear plants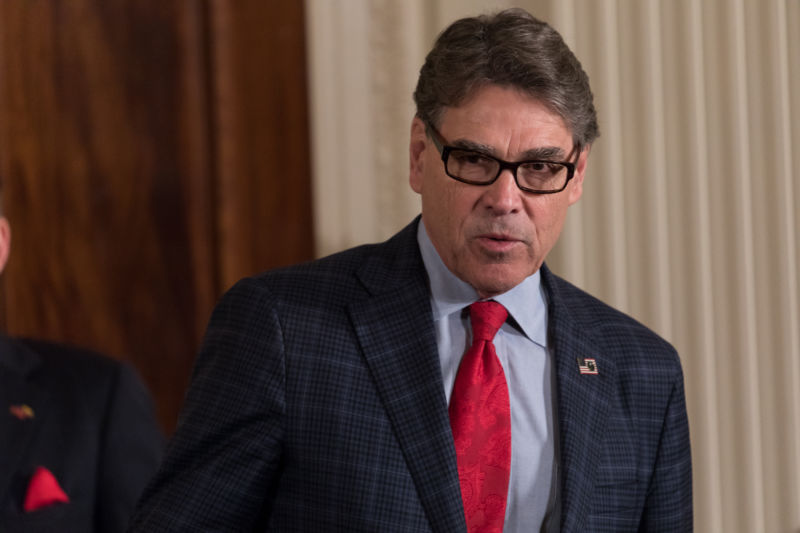 Enlarge / US Energy Secretary Rick Perry in the East Room of the White House in 2018. (credit: Getty Images)
At a hearing on Capitol Hill on Thursday, Energy Secretary Rick Perry expressed his willingness to help coal and nuclear plants out with an emergency order similar to one requested by energy firm FirstEnergy earlier this month.
Two weeks ago, FirstEnergy asked the Department of Energy (DOE) to invoke Section 202(c), which allows the department to order certain US power plants to keep running during wartime or during a natural disaster. The energy firm then filed for bankruptcy a few days later.
There has been skepticism within the DOE that Section 202(c) should be used for any purpose other than a disaster. But at Thursday's hearing, Perry seemed to play up the dire state of the American grid throughout his comments in front of the US House of Representatives Subcommittee on Energy, where he took questions from representatives about the Trump administration's budget request for 2019.
Source: FS – All – Science – News
Perry seems in favor of emergency order to bail out coal, nuclear plants