Quietly, Japan has established itself as a power in the aerospace industry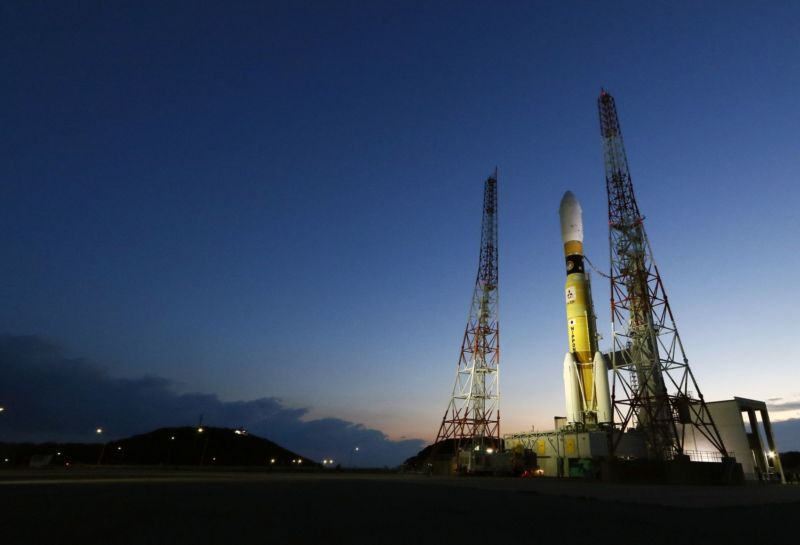 Enlarge / An H-2B rocket
is moved from the Vehicle Assembly Building to Launch Pad 2 at the
Tanegashima facility in southern Japan. (credit: JAXA)
TOKYO—In early September, the island nation of Japan was doing
Japan things. One day, Typhoon Jebi roared ashore near Osaka and
Kobe, breaking historical wind records. Early the next morning in
Tokyo, as thick clouds from Jebi's outer bands raced overhead, an
offshore earthquake rattled softly but perceptibly through the
city.
The capital city's skies remained a bleak gray a few hours
later as we entered the headquarters of Mitsubishi Heavy Industries
in the city's bustling Shinagawa area. Men in suits gestured us
forward, bowing as we passed, down a corridor to an elevator. After
riding up 27 floors to the top of the building, more men in suits
ushered our group into a long, formal meeting room. Along one wall,
a bank of windows looked to the southwest. From here, on a clear
day, the iconic Mount Fuji dominates the distant horizon. But not
this day.
A handful of reporters had been invited here to meet with the
MHI's chief executive, Shunichi Miyanaga, or Miyanaga-san as he is
known throughout this building and beyond. The firm had paid our
not-inconsiderable travel expenses so that we might learn more
about the industrial conglomerate's various businesses and its
long-range plans to remain globally competitive.
Source: FS – All – Science – News
Quietly, Japan has established itself as a power in the aerospace industry