Shkreli directing notorious pharma co. from prison. It's still losing millions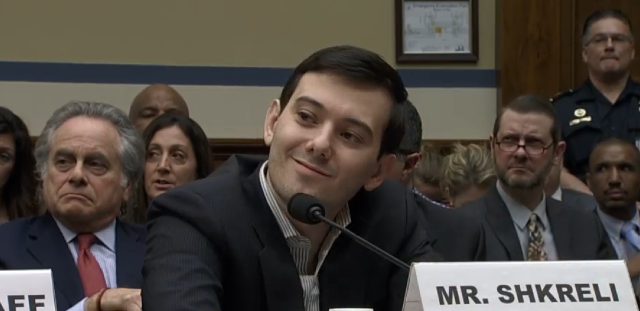 Enlarge / Martin Shkreli,
former CEO of Turing, smirked his way through a Congressional
hearing. (credit:
CSPAN)
Armed with a contraband phone, an incarcerated
Martin Shkreli is plotting a comeback with his notorious
pharmaceutical company, according to a report by The Wall Street
Journal. So far, however, the company is still losing millions of
dollars.
Shkreli is just 16 months into a seven-year prison sentence over
securities-fraud charges. He landed in jail last year for running
what federal prosecutors described as a Ponzi-like scheme that
duped investors of his hedge funds. According to prosecutors, the
fund siphoned millions from a pharmaceutical company he founded,
called Retrophin.
But Ponzi-siphoning isn't what made Shkreli infamous. He
gained notoriety in 2015 when another pharmaceutical company he
founded, Turing Pharmaceuticals, bought the rights to a decades-old
anti-parasitic drug, Daraprim, and abruptly increased its price
from $13.50 a pill to $750 a pill. The rise brought a windfall of
profits for Turing, as well as widespread condemnation and
increased scrutiny on the pharmaceutical industry's drug-pricing
tactics as a whole.
Source: FS – All – Science – News
Shkreli directing notorious pharma co. from prison. It's still losing millions