SpaceX official says company about to launch a Falcon 9 for the third time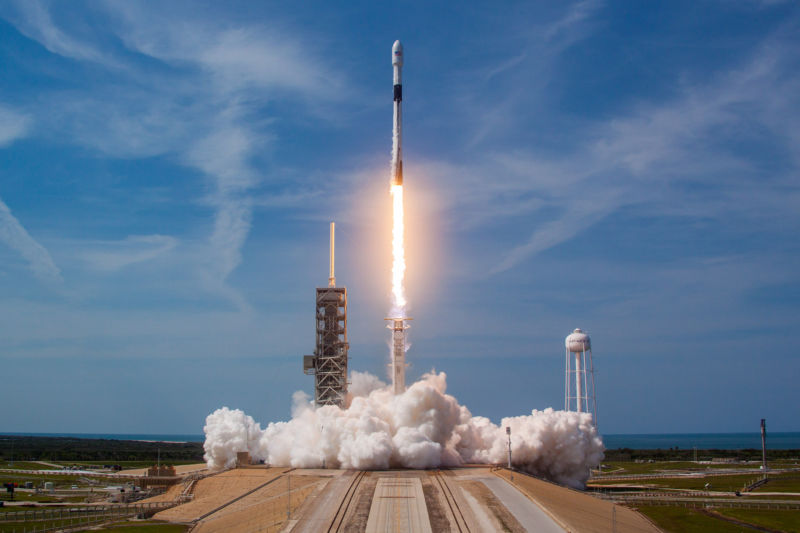 Enlarge / SpaceX flew the
Block 5 variant of its Falcon 9 rocket for the first time on May
11, 2018. (credit: SpaceX)
SpaceX has re-used its Falcon 9 rocket 16 times, but the company
has never flown a single first stage more than twice. However, in
May of this year
the company debuted a newer version of its Falcon 9 rocket,
dubbed Block 5, that is specifically optimized for reusability
across multiple flights.
SpaceX has since flown a handful of Block 5 rockets twice, but
it has not taken the step of flying one of these rockets for the
third time. However, that may happen quite soon, according to Lars
Hoffman, senior director of government sales for the
California-based rocket company.
"We've launched Falcon 9 over 60 times," Hoffman said at the
Wernher von Braun Memorial Symposium on Wednesday afternoon. "We've
landed our first stage booster 30 times now. And relaunched 16
times. We're about to relaunch a booster for the third time. So
we're turning this into routine access to space. High-reliability,
higher-performance, lower-cost access to space; that opens it up to
everybody."
Source: FS – All – Science – News
SpaceX official says company about to launch a Falcon 9 for the third time