SpaceX targeting abort test late this year, crew flight soon after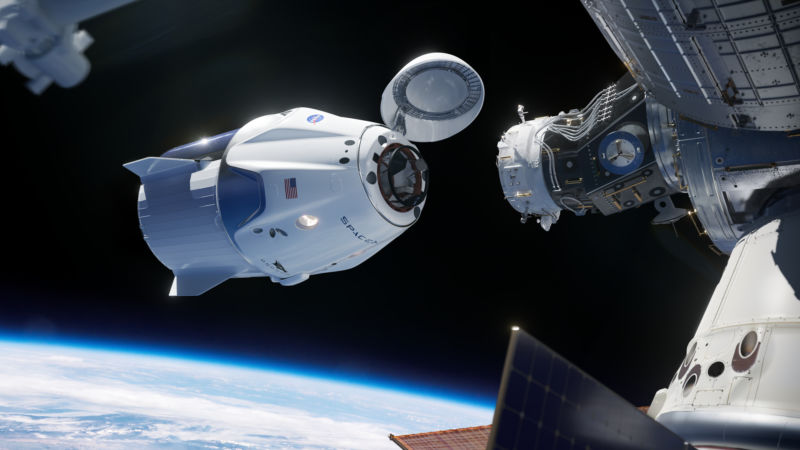 Enlarge / In this highly
detailed illustration, a SpaceX Crew Dragon spacecraft approaches
the International Space Station for docking. (credit:
NASA/SpaceX)
On Tuesday, SpaceX founder Elon Musk offered updates on progress
with the Crew Dragon spacecraft the company is building for NASA.
The new information suggests that Musk is now prioritizing the
program to ready Dragon to fly astronauts Doug Hurley and Bob
Behnken to the International Space Station.
This is a critical time for NASA, which is exploring the
possibility of buying additional Russian Soyuz seats for missions
to the International Space Station in mid- or late-2020. This may
not be possible, due to political concerns as well as long
lead-time needed to manufacture additional Soyuz vehicles. NASA's
only other option is extending crew missions on the orbiting
laboratory. Paramount to the agency is keeping at least one US crew
member on the station in addition to its Russian complement.
Musk shared the new information on Twitter Tuesday in reply to
a
tweet by this reporter, which noted that "full panic" has
ensued at NASA headquarters as the agency seeks to buy seats,
possibly extend crew missions, and begin flying commercial crew
missions.
Source: FS – All – Science – News
SpaceX targeting abort test late this year, crew flight soon after