Study: modern masters like Jackson Pollock were "intuitive physicists"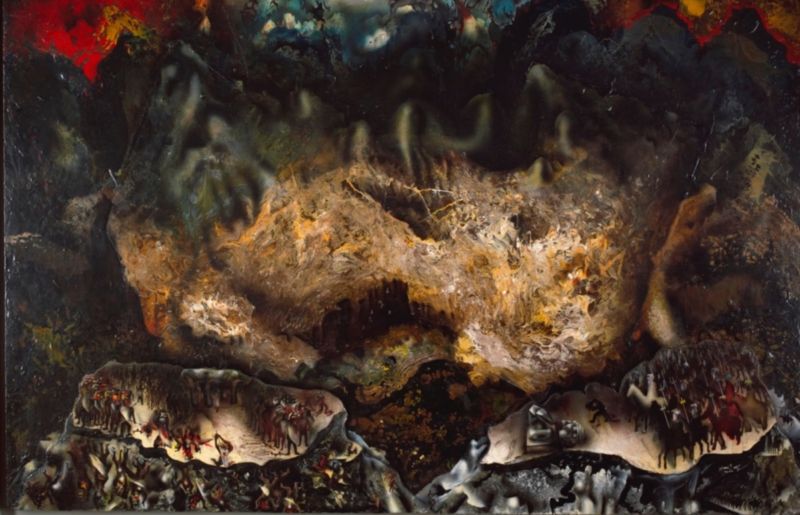 Enlarge / Collective
Suicide (1936), by Mexican muralist David A. Siqueiros, is an
example of the "accidental painting" technique developed by the
artist. (credit: A. Aviram/MOMA, New
York, via R. Zenit)
There's rarely time to write about every cool science story that
comes our way. So this year, we're running a special Twelve Days of
Christmas series of posts, highlighting one story that fell through
the cracks each day, from December 25 through January 5. Today: the
fluid dynamics of modern painting techniques.
In the 1930s, a small group of New York City artists began
experimenting with novel painting techniques and materials,
including Mexican muralist David A.
Siqueiros and Jackson
Pollock. For the last few years, a team of Mexican physicists
has been studying the physics of fluids at work in those
techniques, concluding that the artists were "intuitive
physicists," using science to create timeless art.
"One of the things I have come to realize is that painters have
a deep understanding of fluid mechanics as they manipulate their
materials," said Roberto Zenit, a physicist at the National
Autonomous University of Mexico who is leading the research. "This
is what fluid mechanicians do. The objective is different, but the
manipulation of these materials that flow is the same. So it is not
a surprise that fluid mechanics has a lot to say about how artists
paint."
Source: FS – All – Science – News
Study: modern masters like Jackson Pollock were "intuitive physicists"