Study: Tetris is a great distraction for easing an anxious mind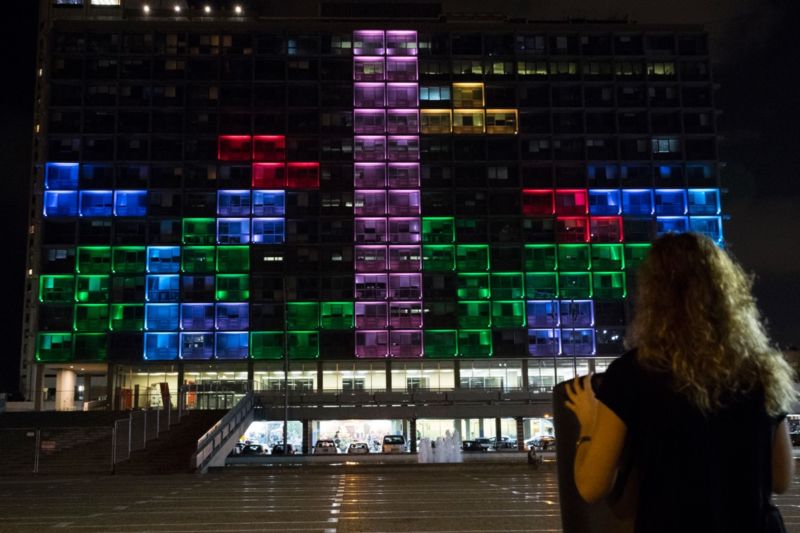 Enlarge / A giant Tetris
board illuminating the windows of the Tel Aviv-Yafo Municipality in
2016. Playing Tetris provides a useful distraction during anxious
waiting periods. (credit: Jack Guez/AFP/Getty Images)
There's nothing worse than waiting to hear potentially upsetting
news, whether it's a bad medical diagnosis or learning if you got
into your top college choice. These kinds of stressful periods can
produce intense anxiety. Playing
Tetris might be the perfect coping mechanism, according to a
new
study in the journal Emotion.
There have been a number of scientific studies involving
Tetris, one of
the most popular computer games in the world, in which players flip
falling colored blocks every which way in order to neatly stack
them into rows. For instance, a
2009 study found that one's brain activity becomes more
efficient the longer one plays Tetris. The more proficient a player
becomes, the less glucose the brain consumes for energy to fuel
cognition.
That same year, a research group at Oxford University
reported that playing Tetris could reduce the impact of viewing
traumatic scenes, perhaps because the game disrupts retention of
painful memories. That makes it a promising treatment for
post-traumatic stress disorder. It is such an effective
distraction that it can
help reduce cravings in dieters and addicts seeking to kick the
habit. After prolonged play, images of the Tetris combinations will
linger in the brain (the so-called "Tetris effect"), although this
will happen with any repeated images or scenarios (solitaire,
jigsaw puzzles, and so forth).
Source: FS – All – Science – News
Study: Tetris is a great distraction for easing an anxious mind