The value of offshore wind energy: What the US is missing out on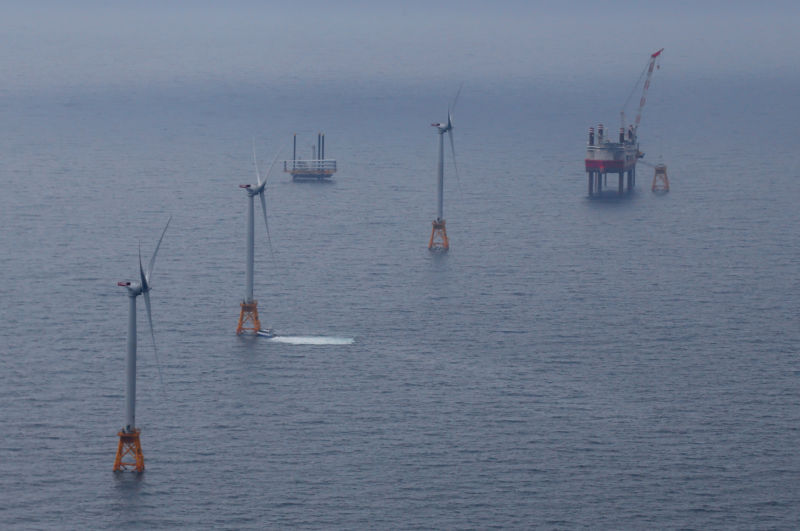 Enlarge / BLOCK ISLAND, RI – AUGUST 11: Offshore turbines are constructed three miles off Block Island, RI. The nation's first off-shore wind farm is nearing completion, a milestone that clean energy advocates hope will usher in a new era of wind power. (Photo by David L. Ryan/The Boston Globe via Getty Images) (credit: Getty Images)
The US is a latecomer to the world of offshore wind. The first commercial offshore wind farm in the US, a small, five-turbine, 30MW installation off the coast of Rhode Island, only just switched on in December 2016. Since then there have been no new offshore farms, although a few preliminary plans for new farms have been announced for coastal waters off New York and Massachusetts.
Compare that to Europe. The continent now has 15,780MW of offshore wind, according to Wind Europe, 526 times the capacity that the US has. European projects added 560 new offshore wind turbines across 17 different offshore wind farms in 2017 alone.
A group of researchers at the Lawrence Berkeley National Laboratory (LBNL) is now asking: what is the value of the offshore wind that the US didn't build over the last decade? Although many analyses have studied the falling cost of installing offshore wind, assigning a value to offshore wind is ground that is less well-tread. Though it's much more expensive to construct turbines in the ocean, offshore wind can also generate more value because sea breezes tend to be stronger and more reliable, and wind turbines can be built bigger.
Source: FS – All – Science – News
The value of offshore wind energy: What the US is missing out on