The world's largest airplane may launch a new space shuttle into orbit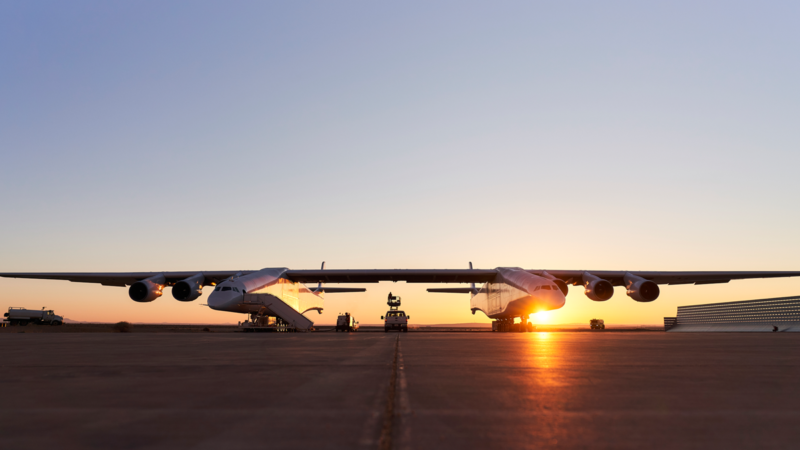 Enlarge / The Stratolaunch aircraft has a wingspan of 117 meters. (credit: Stratolaunch Systems Corp.)
As Stratolaunch Systems Corp. has rolled its super-massive aircraft out of the hangar during the last year and performed some ground-based tests, there has been one big unanswered question—what is the purpose of building the largest airplane in the world?
Yes, the company had signed an agreement with Orbital ATK, a Dulles, Virginia-based company, for its aircraft to serve as the first stage for launching Pegasus XL rockets from the air. But these are relatively small rockets, with a diameter of just 1.27 meters—compared to the 117-meter wingspan of the Stratolaunch aircraft—and capable of hefting less than half a ton into low-Earth orbit. This is a bit like using a Falcon Heavy rocket to launch a few cubesats into space.
We may finally have some clues. As part of his forthcoming book The Space Barons, the Washington Post's Christian Davenport got Stratolaunch founder Paul Allen to open up about his ambitions for the giant aircraft. And it turns out that Allen, a cofounder of Microsoft, wants to launch a reusable space shuttle into orbit.
Source: FS – All – Science – News
The world's largest airplane may launch a new space shuttle into orbit