There's a new report on SLS rocket management, and it's pretty brutal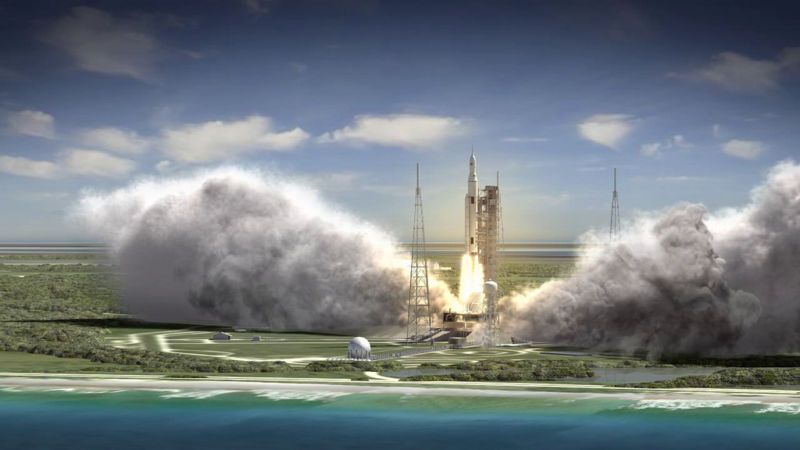 Enlarge / This artist rendering shows an aerial view of the liftoff of the SLS rocket during Exploration Mission 1. (credit: NASA)
Boeing has been building the core stage of NASA's Space Launch System rocket for the better part of this decade, and the process has not always gone smoothly, with significant overruns and multiyear delays. A new report from NASA's inspector general makes clear just how bad the development process has gone, laying the blame mostly at the feet of Boeing.
"We found Boeing's poor performance is the main reason for the significant cost increases and schedule delays to developing the SLS core stage," the report, signed by NASA Inspector General Paul Martin, states. "Specifically, the project's cost and schedule issues stem primarily from management, technical, and infrastructure issues directly related to Boeing's performance."
As of August 2018, the report says, NASA has spent a total of $11.9 billion on the SLS. Even so, the rocket's critical core stage will be delivered more than three years later than initially planned—at double the anticipated cost. Overall, there are a number of top-line findings in this report, which cast a mostly if not completely negative light on Boeing and, to a lesser extent, NASA and its most expensive spaceflight project.
Source: FS – All – Science – News
There's a new report on SLS rocket management, and it's pretty brutal