To try to understand the youths, researchers snooped through their trash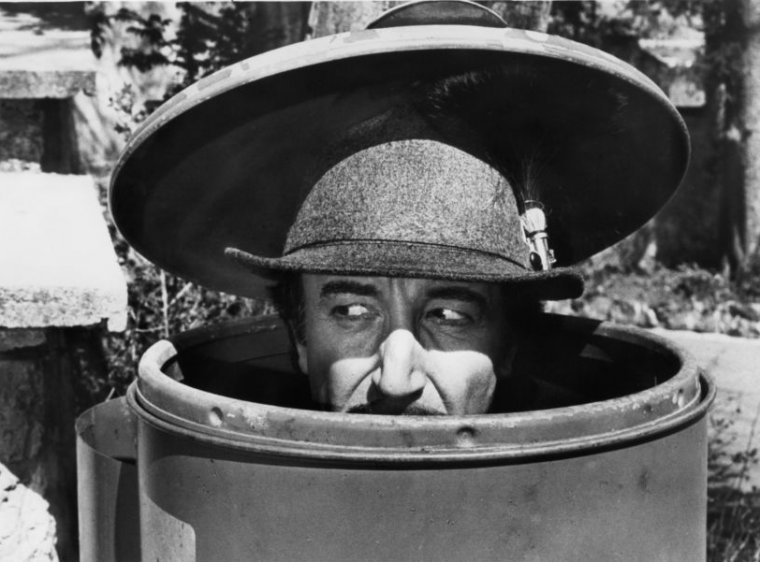 Enlarge / Peter Sellers as
Inspector Clouseau is disguised as a mountain climber, while hiding
in a trash can, in a scene from the film 'The Pink Panther Strikes
Again', 1976. (Photo by United Artists/Getty Images) (credit:

Getty Michael Ochs Archives)
While the government may be considered Big Brother, a team of
researchers in California are officially that parent.
The researchers resorted to snooping through high schoolers'
trash to get a better understanding of their vaping and smoking
habits. The results of the
"garbology" study appear in the October 11 issue of the
Centers for Disease Control and Prevention's Morbidity and
Mortality Weekly Report.
The gumshoes—Jeremiah Mock and Yogi Hendlin of University of
California, San Francisco—scanned the parking lots and perimeters
of 12 public high schools in the San Francisco Bay Area between
July 2018 and April 2019. They picked up any trash related to
e-cigarettes, combustible tobacco products, and cannabis products
that they suspected litter-bug teens left behind.
Source: FS – All – Science – News
To try to understand the youths, researchers snooped through their trash