Tonight: SpaceX to reuse its first Block 5 variant of the Falcon 9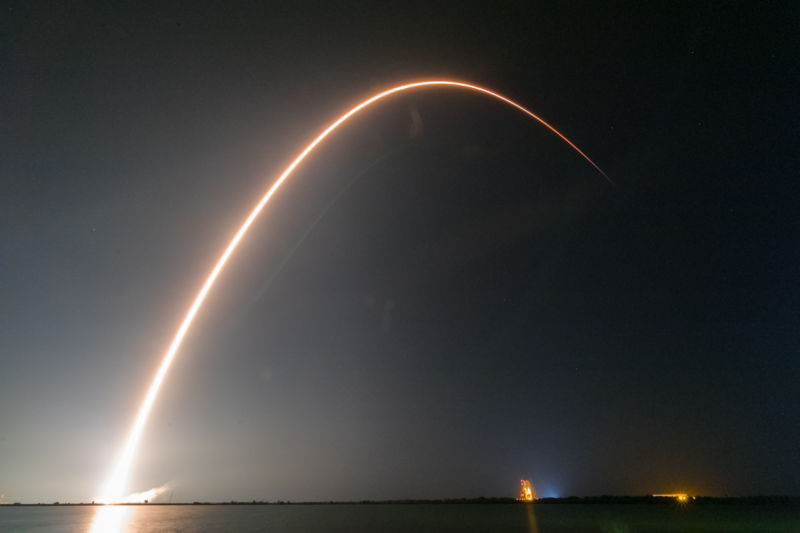 Enlarge / A Block 5 variant of the Falcon 9 rocket launches in July. (credit: Trevor Mahlmann)
On May 11, SpaceX launched the new, optimized-for-reuse Block 5 variant of its Falcon 9 rocket for the first time. Just before the flight, Ars asked company founder Elon Musk how long it would be before we saw the first reflight of a Block 5 booster.
"We are going to be very rigorous in taking this rocket apart and confirming our design assumptions to be confident that is indeed able to be reused without taking apart," Musk said at the time. "Ironically, we need to take it apart to confirm it does not need to be taken apart."
Apparently it did not take that long to tear the first stage of this rocket apart, because less than three months later, this booster is back on the launch pad for a geostationary mission set to launch late Monday night. SpaceX is targeting launch of the Merah Putih satellite to a Geostationary Transfer Orbit during a two-hour launch window that opens at 1:18am ET Tuesday (5:18 UTC). The launch will occur from Space Launch Complex 40 at Cape Canaveral Air Force Station in Florida. The first stage will attempt to make a landing on the Of Course I Still Love You drone ship after completing its primary mission. Weather conditions appear favorable.
Source: FS – All – Science – News
Tonight: SpaceX to reuse its first Block 5 variant of the Falcon 9