Webb woes worsen with leaky valves and a torn sunshield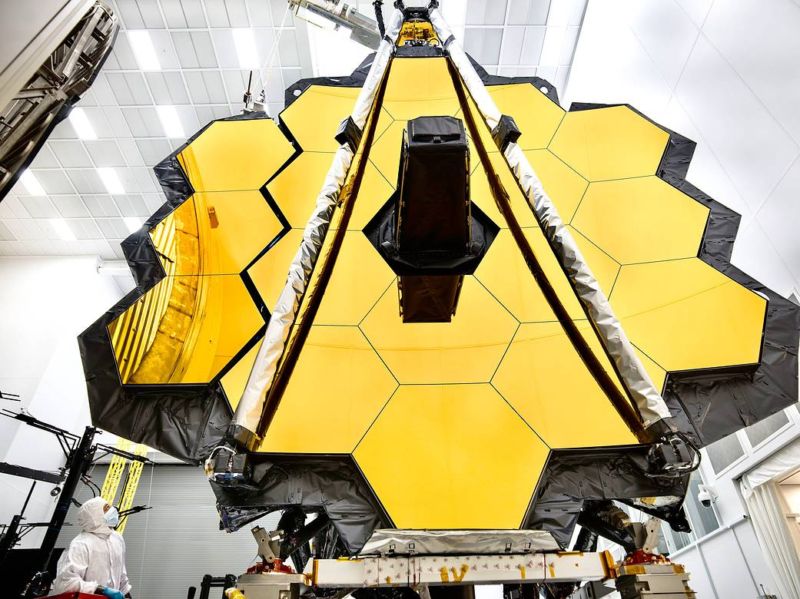 Enlarge / The towering primary mirror of NASA's James Webb Space Telescope stands inside a cleanroom at NASA's Johnson Space Center in Houston. (credit: NASA)
The US space agency began preliminary design work on what would come to be known as the James Webb Space Telescope back in 1996. At the time, NASA projected a launch date of 2007 for the large, infrared telescope, with a total cost of $500 million.
That was then. On Tuesday, senior officials at NASA announced yet another delay for the world-class instrument. After encountering more technical challenges and struggles with its testing processes, NASA said, the telescope now would launch no earlier than May 2020. Moreover, the agency said it no longer could guarantee that the project would live within an $8 billion cost cap imposed by Congress.
These were painful admissions to make for a program that has already sustained more than a decade in delays and billions of dollars in cost overruns. But acknowledging them, ultimately, is probably the right thing to do. NASA will only ever have one opportunity to safely launch and deploy the Webb telescope. Once in space, it cannot be repaired.
Source: FS – All – Science – News
Webb woes worsen with leaky valves and a torn sunshield