Who's a good clone? Barbra Streisand had beloved dog copied—but not exactly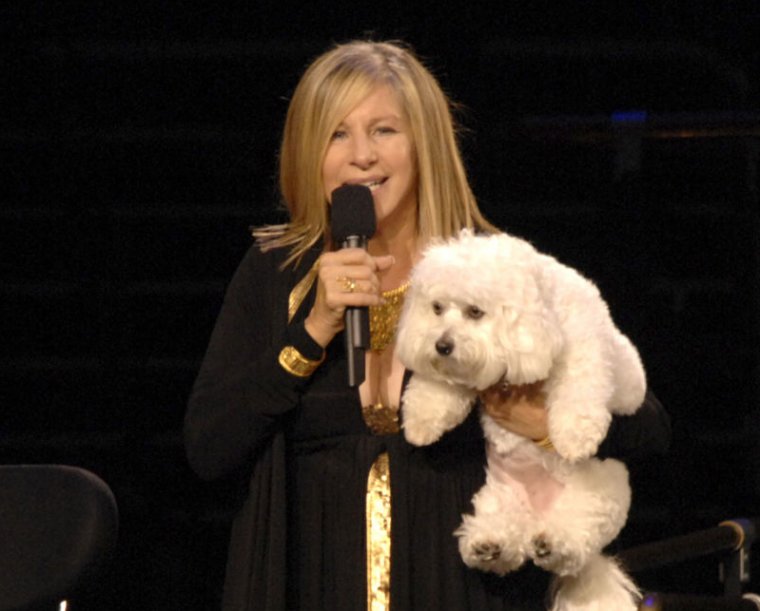 Enlarge / Barbra Streisand and her original dog Sammie (Samantha) in 2006. (credit: GettyKMazur)
Over tea in her Malibu estate, Barbra Streisand sat for an interview with Variety recently to discuss her storied career, the #MeToo movement, and breaking the glass ceiling in Hollywood. But in the meandering exchange, she inadvertently dropped some petri-dish cracking news as well: she had her late, beloved dog cloned.
Between a quick mention of future directing projects and an insult of President Donald Trump, the article breezily notes that two of her three Coton de Tulear dogs are clones of her previous dog Samantha, who died in 2017 at the age of 14. The two clones, Miss Violet and Miss Scarlett, were created from cells collected from Samantha's mouth and stomach. The third dog, Miss Fanny, is reportedly a distant cousin.
In appearance, the duplicate doggos are identical to Samantha as well as to each other. To tell them apart, Streisand fitted them with different colored attire—purple for one and red for the other—which was her inspiration for their names.
Source: FS – All – Science – News
Who's a good clone? Barbra Streisand had beloved dog copied—but not exactly