With a simple and cheap rocket, Virgin Orbit aims for the extraordinary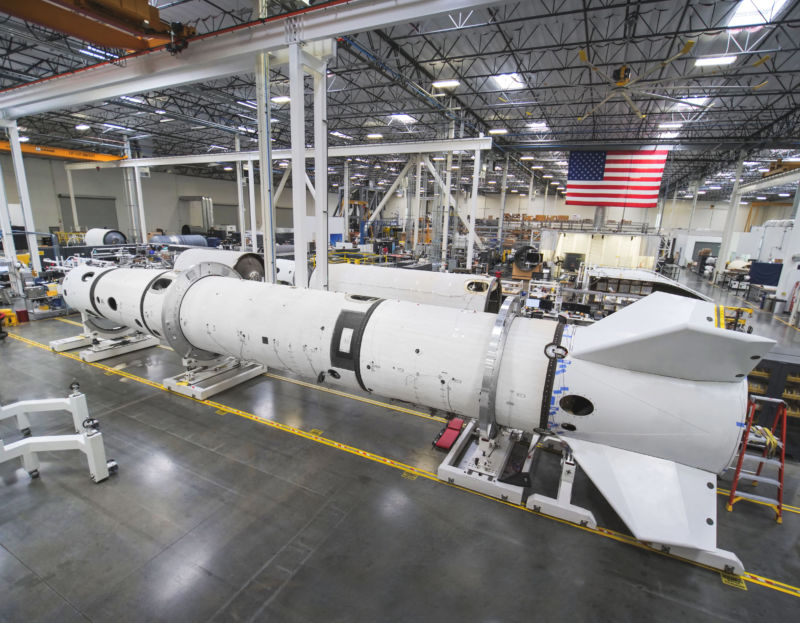 Enlarge / A late May view of the Virgin Orbit factory floor showing an essentially complete LauncherOne in the middle ground, lacking only the payload fairing. This booster will be used for captive carry and drop testing. (credit: Virgin Orbit)
LONG BEACH, Calif.—The black outline of a rocket painted on a concrete factory floor measures a little more than 20 meters in length. As Will Pomerantz strides along it, he admits that the depicted LauncherOne vehicle won't exactly amaze aerospace enthusiasts. In designing the rocket, Virgin Orbit opted for a workhorse rather than a show pony.
"As awesome a goal as it is to put humans on Mars—or SUVs on Mars, or send robots past Pluto—that's not what we're trying to do," says Pomerantz, a vice president at Virgin Orbit and the company's first employee. "We're trying to do the simplest, cheapest vehicle that we think is commercially viable in the long run."
LauncherOne's most distinctive feature is that it does not blast off from the surface of the Earth. Rather, it detaches from a 747 aircraft at 11km (~6.8 miles) and ascends to space from there. The fuel it burns—a highly refined form of kerosene known as RP-1—has launched rockets for more than half a century. And the engines are as simple as they practically can be.
Source: FS – All – Science – News
With a simple and cheap rocket, Virgin Orbit aims for the extraordinary